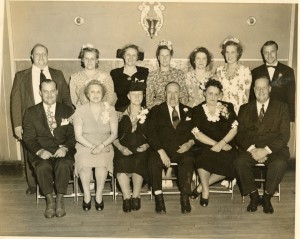 This is the last time the Charles Knatz family was photographed together as son Henry (top row, left) died two weeks later of appendicitis. This picture was taken on July 2, 1944 at my cousin John (Jack) McMurray's wedding to Barbara Clinton.
From Left to Right:
Back Row- Henry, Georgianna, Christiana (Teenie) Marie, Emma (Emmy), Katherine, Charles (my Dad)
Front Row- Peter, Anna, Annie Berger Knatz, Charles (Carl) Knatz, Augusta (Gussie) Georgie
This is a younger Annie Bergner Knatz with Georgia and Gussie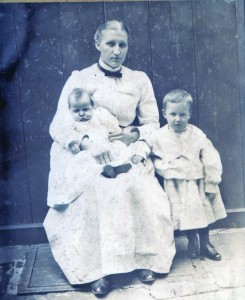 Their spouses and their families are show in the charts below prepared by Judy Menninger.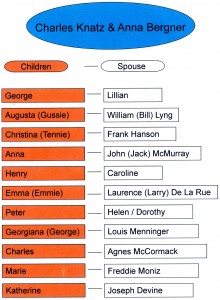 These are the families of Charles and Annie's children. If you click on the image, you can see a larger view.