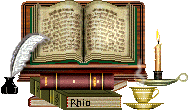 ---
The Immigrants from Germany to New York
In 1860, two brothers left the village of Niedenstein, Germany to make their way to America. They left on the ship Elena from Bremen Harbor and arrived in New York on August 4th, 1860. Their names were August and Conrad Knatz. August was born in 1836, a 24 year old man who listed his occupation as a wvr (weaver?) and Conrad Knatz, born in 1838, a 22 year old shoemaker.
In 1870, we find August living in Baltimore Maryland attending confectionary school. There were already Knatz in the Baltimore area so it is likely that Knatz went there because of the family connection.   By 1875, August is back in New York and his occupation listed in the 1875 city directory is "laborer" but by the 1880 census he is listed as a baker. August married Anna Appolonia Trillich , who immigrated from Forst, Bavaria in 1863.
Is this a photograph of August Knatz? This tintype was found with other photographs that we know are of August's wife, Anna Appolonia Trillich. Also among the photos was a photo of Anna's second husband Philip Greifzu. I believe this is August Knatz. If you look at the photographs of the Knatz in Germany, for example Johannes Knatz in the WWI photo, it is possible to believe that this is August Knatz. Also look at the photo of August's first son Jacob below. Looks pretty convincing to me!
The 1880 census lists 7 children of August and Anna Appolonia, six boys and one girl but the interment list for the Knatz family plot at Lutheran Cemetery in Queens, New York City (now called All Saints Cemetery) lists 4 additional children who died young, two which died at home when the family was living at 366 East 10th Street, New York City.
John, born December 1862. (Note: John was born in Bavaria before his mother emigrated to the United States in 1863. Who's your daddy, John?)
Jacob, born October 1863
Catherine, born December 1867, married a man named Muller but died at age 20 in 1888 with no children
Conrad, born August 1868
Elizabeth, born circa 1871, died 1878 at age 7
Charles (also known as Carl), born August, 1872
Andrew, born circa 1873, died young circa 1881(?)
Edward, born circa 1874, died 1881 at age 7 at home at 366 10th St.
George, born circa 1874, died 1891 at age 16
Louisa, born 1879, died at age 4 months at home at 366 10th St.
Six children of August Knatz and Anna Appolonia married but only 4 had children that survived.
Descendants of Jacob, Charles, Conrad and August are living today in the United States.
I have collected information on these 4 men and their descendants. One of them, August Knatz had some kind of birth defect and was born without an arm or hand. I am descended from the family of Charles (Carl) Knatz. PK Knatz (affectionately known as August "Paul" the 4th), descended from August Knatz maintains a website at Knatz.com. Two of my cousins Carol Taylor Beards and Diane Taylor have researched the family descended from Conrad Knatz. (Note this Conrad is the son of August who emigrated from Germany, not the Conrad who is August's brother.). Seperate pages will have additional information added about these four Knatz families.
Jacob Knatz
b.1865
d
Conrad Knatz
b.1868
d.1957
Charles Knatz
b.1872
1953
August (the 2nd) Knatz
b.1877
1956
Married Kate Hill
Married Anna Eberhardt
Married Anna Bergner
Married Elizabeth Hempel
Other Knatz's in the United States
August Knatz emigrated with his younger brother Conrad (born 1838). This Conrad married Elizabeth (born 1843 in Germany) and from the 1900 census, we see he had the following children in New York
Freddie, born 1876
Louisa, born 1878
Eddie, born, 1882
Elizabeth, born 1885
Annie, born 1890
I have not researched this Conrad Knatz family yet so I do not know if they married and had children. If anyone has done research on this family line, please contact me.
If you have any information on the Knatz family, you would like to share or would like to link to this website, please CONTACT ME. This site may be freely linked to but not duplicated in any fashion without my consent. I would like to remind all researchers that this information is difficult to maintain so PLEASE VERIFY ANY INFORMATION for your own records.
References:
1Germans to America, List of Passengers Arriving at U.S Ports, Vol. 13, Aug.1859-Dec. 1860. Glazier and Filby
---