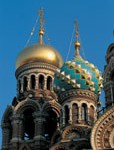 This part of the website contains information about the Knatz family that left Kassel Germany and went to St. Petersburg, Russia and also information regarding Knatz from the Lower Volga River area of Russia.
THE ST. PETERSBURG KNATZ FAMILY
One day at work at the Port of Los Angeles, I got an email from Ilse Knatz Ortabasi. She lives in San Diego and we started to communicate about her Knatz family. She asked me if I knew Nikita Knatz and I told her I had seen the name by googling on "Knatz." Ilse had seen my name in the newspaper associated with the Port. She had learned about Nikita Knatz because her sister in Brazil had watched the movie "Sister Act" and had seen the name Nikita Knatz in the credits. By being persistent Ilse got his address from the Screen Actors Guild. Ilse then contacted Nikita. Nikita's wife Patti had also seen my name in the newspaper about a remodeling project done on my home and about the Port. Meanwhile, I happen to find a listing for Christina Knatz in the Long Beach phone book. That was quite a surprise because I had lived in Long Beach for some time and only me and my father had been listed for years. I called the number and got Christina's husband and she was not available for the phone. I never called back. Only later did I find that Christina is the daughter of Nikita and Patti.
Ilse provided a copy of a report titled
"Ancestors and Descendents of the Couple Christoph Siegmund Voelkel and Anna Christine, born Riehl, married in Cassel on November 1758." Completed on December 31, 1949 by Frau Dir. H. Glinzer.
This report picked up with the Knatz family on the line of Jakob Carl Knatz, born in Cassell on May 2, 1800, died in Cassel of September 5, 1892. According to Glinzer, He was a mineralogist whose travel letters and poems are still in existence. Jakob had 6 children (Johann Ludwig, Heinrich, Luise, Herman, Ernst and Karl). It would be important to trace the Jakob Carl Knatz family back further in Cassel to find out if there is a connection to Niedenstein
Herman Knatz who was born on August 12, 1837 died in St. Petersburg Russia in 1906. It only took one generation for the family to become Russian. Herman often went to Cassel for a visit; probably the last visit was about the year 1900. Two of his children Boris and Eugene also visited relatives in Cassell. The connection to their German family lasted until about WWII ending with Herman's grandchildren. From this family line, the family scattered and there are traces of them in Moscow, Revel (Estonia), Warsaw, Paris, Vologda and Radebeul by Dresden.
Herman had seven children and it is known that 5 of them, Alexandra, Helena Wladimir, Eugen, and Marie had children. Eugen was born in St. Petersburg on October 19, 1871. He married Catharine Laiming. They had 4 children, Igor, Marie, Helena and Catarina. Marie was born in 1906. The family fled during the Russian Revolution (which occurred in 1917) to Revel Estonia. There, Eugen worked as Director of a machine factory. Marie's son Nikita used his mother's surname Knatz although his father's last name was Popov. His father also was artistic. Nikita was born in Tallinn, Estonia in 1940. Below is an early postcard of Tallinn, Estonia.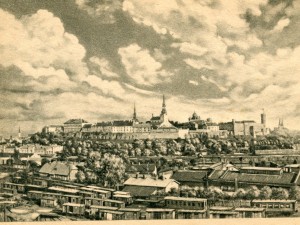 I only had the opportunity to meet Nikita Knatz once before he passed away on January 6, 2010. He told me  about his life. He told me during World War II he and his mother and siblings fled from the advancing Russian troops, following the retreat of the German troops on the eastern front. He told me about getting on a Red Cross ship with his mother to cross the Baltic Sea, his Aunt and his siblings were on another Red Cross ship. That ship was torpedoed. Nikita and his mother spent the war years in European refugee camps. Nikita told me he recalled moving around Germany a lot like they were looking for something. Maybe his mother had heard about the Germans Knatz's. Nikita's mother was involved in the theatre and had made contact with Russians living in San Francisco. Nikita and his mother immigrated to the US in 1949 and became part of the large Russian community in San Francisco. Nikita took his mother's last name "Knatz" although his father's name was "Popov."  Both he and his father had artistic talent.  Because he was fluent in Russian, Nikita was cast as one of the Russian sailors in "The Russian's are Coming, The Russians are Coming" produced and directed by Norman Jewison. Once when Mr. Jewison noticed Nikita doodling on the set, he realized he had an artistic ability and he went on to become a storyboard artist and worked on over 100 films including the Thomas Crown Affair, the Towering Inferno, The French Connection II, Predator, Command, Terminator, Hellboy , the Mummy and the TV Show "Lost." Nikita worked occasionally as an actor on TV shows like Mission Impossible, The Wild Wild West and Streets of San Francisco.
Nikita considered himself a Cossack and was devoted to the Russian Orthodox Church. Ilse told me he had gone back to St. Petersburg to visit the Knatz ancestral home and there in the barn he found a Rolls Royce with the Knatz crest on it. If only we knew where this was. Nikita was buried at a Russian Orthodox Monastery in New York State.
The Knatz family that lived in Kassel Germany and which spread to Russia and other parts of Germany including Berlin Gelnhausen, Bromberg, and also St. Petersburg, Moscow, and Tallinn Estonia, was studied by Frau Dir. H. Glinzer, Hamburg-Blankenese and published on 31 December 1949. Excerpt of that genealogy which is titled "Vorfahren und Nachkommen des Schwerfeger-Ehepaares Christoph Siegmund Voelkel und Anna Christine geb. Riehl getraut in Cassel am 5 November 1758" is excerpted below. You will find on page 43 Marie Knatz, the mother of Nikita Knatz and on page 45 Ilse Knatz Ortabasi.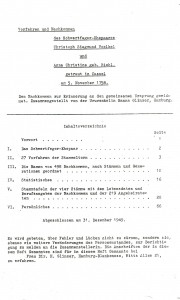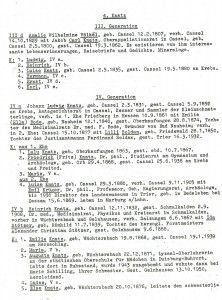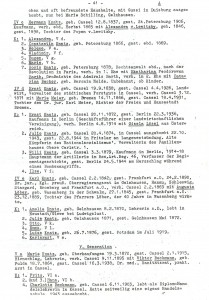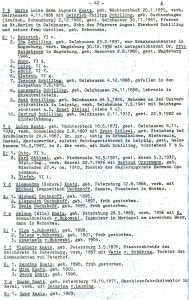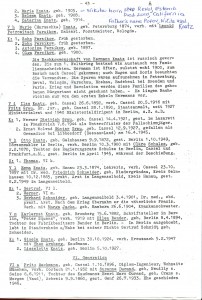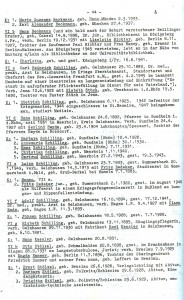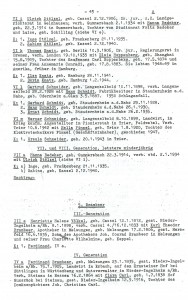 THE KNATZ FROM THE VOLGA RIVER AREA OF RUSSIA
I was contacted by Philip Joseph Knatz whose father was born in  Sheboygan, Wisconsin.  His grandfather's name was Gottleib and he thought he was born in Russia.  From Ancestry I learned: Gottleib or as I found it spelled Gotleib, was born June 29th 1885 in Nenorba, Russia.  His wife's name is Katie or Katherine.  She was born in Samara, Russia.  In  1930 their kids were John( age 18) Katherine(17  ) Molly (14) , Sophia (12), Gottleib (now spelled with two "t's" age 10) and Maria (age 7) and they were living in  Sheboygan.    He left Hamburg Germany on Feb 23th, 1913 and arrived in Philadelphia on March 14th. Then his wife  Katherine, with  childrenJohn and Katherine came over later in 1913. They emigrated through New York and came via Liverpool on the ship Mauretania.   So the two older children were born in Russia too, Molly was the first child born in the US.  They were also of German ancestry but I was not able to connect Gottleib to the Herman Knatz  who left Kassel for St. Petersburg.  Gotleib became a naturalized citizen in 1934.
From a website called "The Lower Volga  Village Obit Project"  I found the following entry:
KNATZ, John
b.  5 Oct 1911 – New Orbach, Russia
d.  10 May 2002 – Sheboygan, Wisconsin
From Sheboygan Press
Son of the late Gottlieb and Elizabeth Schmidt Knatz. The family moved to Sheboygan on May 14, 1913, from Russia. On July 20, 1935, he was united in marriage to Molly SEITENZAHL by the Rev. Edward Schmidt, pastor, at the parsonage of St. Paul Evangelical Lutheran Church. Besides Molly, his loving wife of 66 years, John is survived by his five children, Carol (Gene) Otten, Thomas (Mary) Knatz, Bonnie (Jack) Schoemer, James (Joan) Knatz, and William Knatz; nine grandchildren, Beth, Brenda and Eric (Shannon) Otten, Chris (Anita) Knatz, Susan (Derek) Murphy, Barbara (Brian) Hamann, Michael Schoemer, Jeffrey (Michelle) and Bryan Knatz; nine great grandchildren; two sisters, Molly (John) Campabelo, Arizona, and Mary Hall, California.  John was preceded in death by two brothers and two sisters. Entombment will take place in Garden Terrace Mausoleum.
This is an excerpt from the Lower Volga Villages Project.  Please see their website for additional information at
http://www.webbitt.com/volga/lower/villages.html
"Established between 1764-1766, a cluster of nine colonies populated by Germans of the Lutheran faith were established by the Russian government on the west side of the lower Volga River.  Most villages were established on the Volga River or upstream on brooks which ran into the Volga.  Starting in 1846, daughter colonies were established to the southwest and on the eastern or Samara side of the Volga. As a result of increased population, many residents of the colonies moved to the newly established daughter colonies. There was a great deal of travel, communication, and marriage between residents of these villages.  After the Russian Revolution in 1918, all Germans who had any means had everything taken from them and were sent to Siberia. In World War II, starting September 1941, all remaining Germans were relocated. In December 1941 and January 1942, all men of 18 years and older were taken to the labor front (Trudarmee). In 1942 and 1943, all women of 18 years and older were also taken to forced labor camps. Only women with children under two, people over 50 years of age, and children were left. Families were separated and scattered throughout Russia. Many people died of cold and hunger
If knows anything about other Knatz families in Russia, please contact me.